Luxury living at Karma Lakelands offers you a variety of villa designs in idyllic locations to take maximum advantage of the gorgeous views and nature's bounty. Replete with luxury and infused with resonant energies, the villas offer you a glimpse of eco-responsible living without compromising on style and comfort. Low-density development, Green and pollution-free resort, eco-friendly community.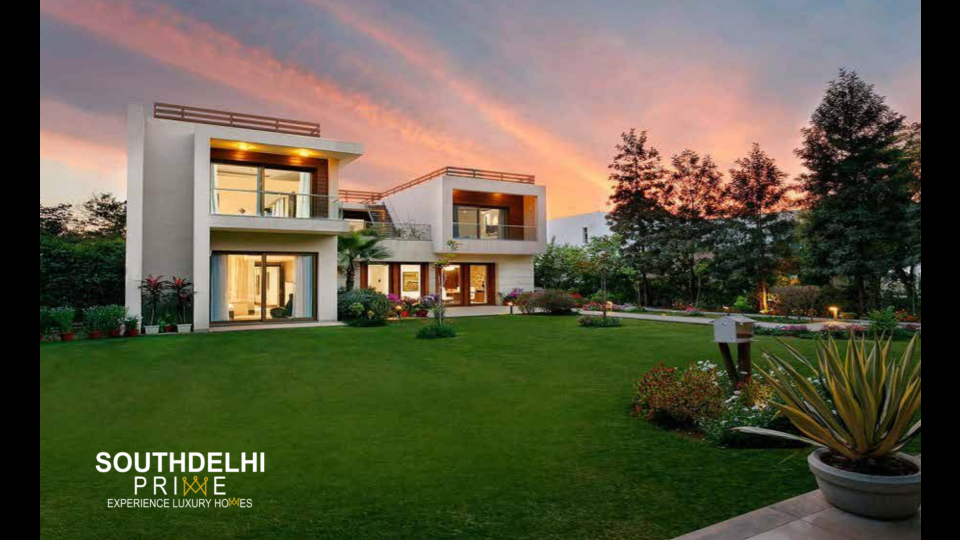 The property offers multiple facilities for different needs. The inventory includes cottages, a garden suite, three and four-bedroom villas, and a presidential villa with a private pool and a view of the golf course. The villas have kept lawns for your big-family lunch or group get-togethers. The presidential villa has four suites and a massive drawing-cum-dining area opening into the lawn. There's also a basement room with a snooker board and fun games for kids.
Evenings are a highlight here. Dinner at the multi-cuisine restaurant— On Kourse —is probably the best thing one can hope for. Trip Advisor rates it as one of the best restaurants in and around Gurugram. You got to experience it to believe it. The poolside sitting area with live music and a nice breeze from the golf course provides an idyllic setting for the evening cocktail or dinner. The food and service are the biggest takeaways. On Kourse – the restaurant in the club offers Continental, Mandarin, American and Indian cuisines, a customary thing for such a place these days. However, it is the taste and service that stands out and makes it one of the finest restaurants in Delhi-Gurgaon.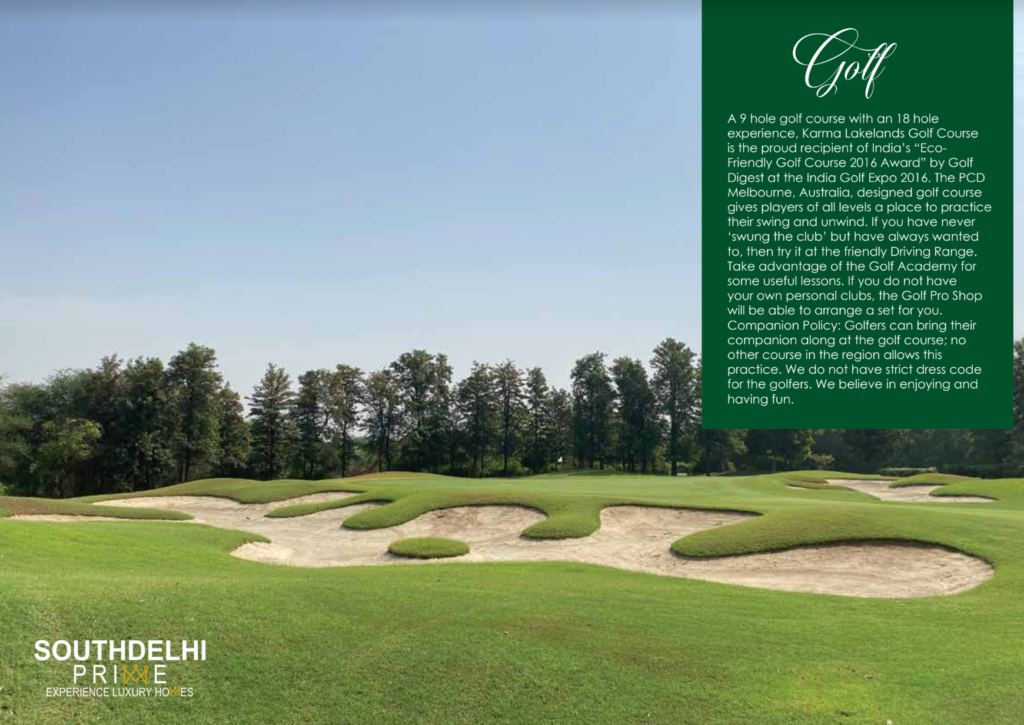 Getting to Karma Lakelands, Gurugram: It is a 90-minute drive from the furthest point in Noida. The place is a 45-minute drive from South Delhi, a half-an-hour drive from the Delhi Airport and a nice drive-out from the hustle of Gurugram.